Aquarena Aquatic and Leisure Centre
Aquarena Aquatic and Leisure Centre is Active Manningham's premier destination for fitness, leisure, and wellness
. Managed by Aligned Leisure and owned by the Manningham Council, Aquarena is one of Victoria's largest and most recognised recreation and aquatic facilities.
Experience the joy of swimming in our heated indoor and outdoor pools, achieve your fitness goals in our state-of-the-art health club, or relax in our warm water pool, spa, and steam room. Aquarena also includes child-friendly features like our dedicated learn to swim pool, outdoor water splash, childcare and play area, ensuring fun for the entire family.
World-class aquatic and leisure centre
Aquarena offers year-round aquatic facilities, including heated pools, a spa, dedicated lap lanes plus a comprehensive range of wellness programs such as Aqua Fitness classes and Swim and Survive Learn to Swim program.
We emphasise and prioritise safety with strict supervision requirements for children as Aquarena has in place a Watch Around Water policy.
Aquarena offers fitness personalised to your needs and preferences. Our 24/7 state-of-the-art gym, dynamic group fitness classes, flexible membership packages, bespoke personal training programs, and specially designed senior classes ensure everyone can find their own way to stay active and healthy.
Join Aquarena today and discover the joys of a healthier and more active lifestyle. Our memberships offer unlimited access to a comprehensive range of aquatic, fitness facilities that cater to all ages and fitness levels. Let us work with you to achieve your health and fitness goals.
We are committed to providing a holistic swim lesson program that focuses on water safety. Our program runs for 44 weeks of the year and offers over at our Aquarena venue. As part of this commitment, we have partnered with Royal Life Saving to provide our community with Swim and Survive, a nationally recognised program.
Unlock your potential with access to our expert personal trainers, specialising in areas like fitness, weight loss, wellness, functional training, and rehabilitation. Experience innovative, custom fitness plans under the dedicated guidance of our professionals. We offer flexible session durations of 30, 45, or 60 minutes
Open the door to membership
Enjoy a $0 joining fee on all our memberships, making it easier than ever to become part of the Active Manningham community!
Unlimited access to all aquatic, health and fitness facilities and programs (Excluding Reformer Pilates).
*Discounted off-peak memberships available for access between Monday to Friday, 9:30 am to 4 pm. Contact us for more information.
Unlimited access to all aquatic and facilities and programs.
*Refer to News posts for individual Public Holiday announcements. Pools close 15 minutes prior to centre closing.
*Please note that the waterslides operate from December to March during the Summer months, and their availability is weather-dependent. For confirmation that they are open, please call the centre or check our socials prior to your visit.
Aquarena Aquatic and Leisure Centre facilities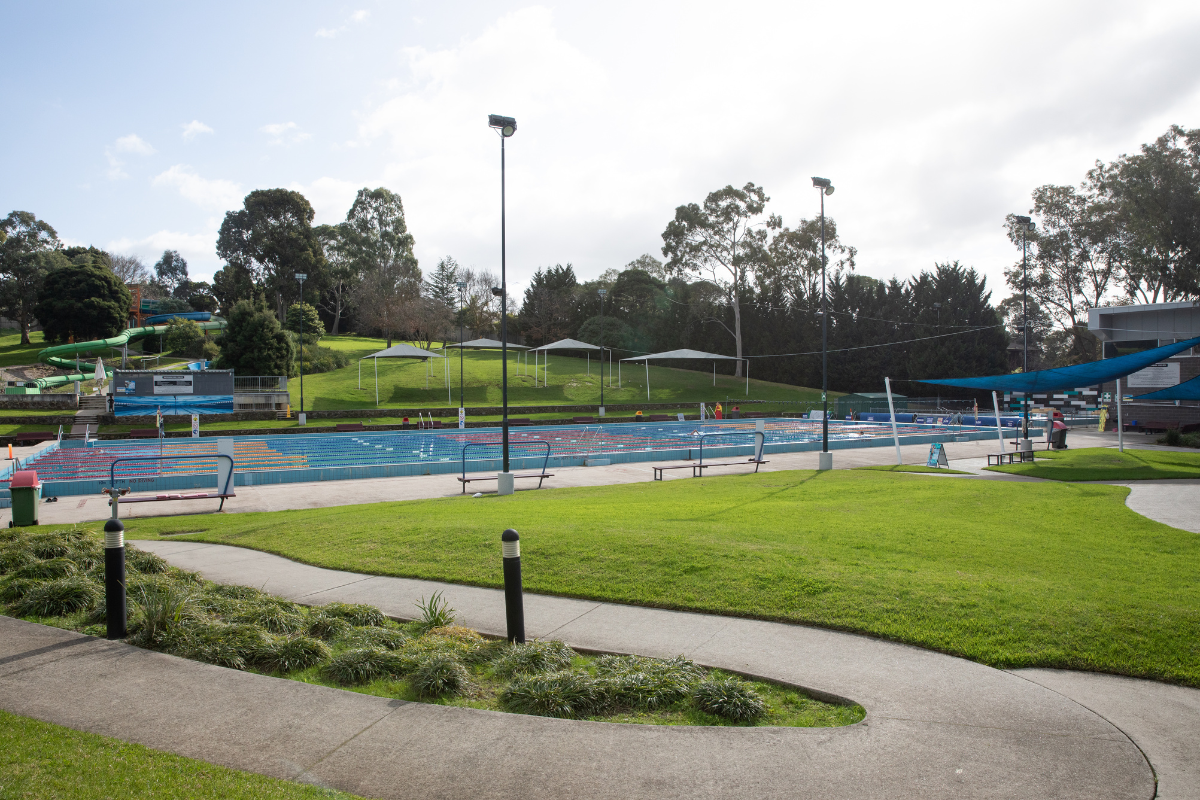 Our commitment to accessibility and safety
Active Manningham is committed to providing a safe and inclusive environment for all of our visitors. We understand the importance of accessibility and strive to make our facilities and services available to everyone.
We'd love to hear from you.
Fill in the form and our team will contact you with all the information you need to get you started on your fitness journey.
Active Manningham facilities​
Explore our other facilities