Manningham Templestowe Leisure Centre
Manningham Templestowe Leisure Centre
Welcome to Manningham Templestowe Leisure Centre, a premier indoor sports facility managed by Aligned Leisure and owned by Manningham Council. Our stadium predominately hosts basketball and netball competitions for all ages and abilities.
Our friendly staff are committed to providing a welcoming and inclusive environment for all our patrons, whether you're a seasoned athlete or just looking to have fun with friends and family.
Manningham Templestowe Leisure Centre programs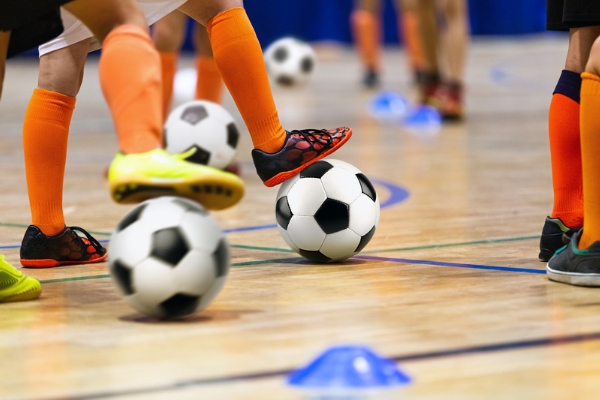 Junior soccer classes run on Friday afternoons during the school term. For class times, prices and enrolment information, please contact Ringwood Soccer Joeys.
We run badminton and table tennis sessions especially for seniors aged 50 years and over. Get active, learn a new skill and meet like minded people.
A flexible multipurpose space
The stadium at Manningham Templestowe Leisure Centre boasts two unique 'L shape' indoor sports courts that can be configured for various activities, including 2 basketball games, 2 netball games or use of open space. The stadium also offers a multipurpose room for programs.
Looking for a space to hire?
If you're interested in hiring courts or stadium spaces for your event, club or organisation.
Open for your convenience​
* Hours of availability may vary at certain times depending on our facility booking schedule, public holidays and school holiday periods. Please contact us during these periods on for the latest availability.
See our opening hours page for our other facilities' opening hours.
We'd love to hear from you.
Fill in the form and our team will be in contact with you as soon as possible.
Manningham Templestowe Leisure Centre
Active Manningham facilities​​
Explore our other facilities